Garage Door Maintenance
Back To Our Services
Garage doors must be well maintained over the years because they wear out due to their constant exposure to weather fluctuations, elements and daily use. Garage Door Maintenance will not only keep them strong and stable but they will also bring life to a dysfunctional and noisy systems, prolong its lifespan and ensure your safety. The technicians of Garage Door Repair Atlanta are top experts for the inspection and repair of every garage mechanism. We follow official rules, go by the book and have the expertise to detect problems and find immediate solutions. With our dedicated work your door and parts will be functional.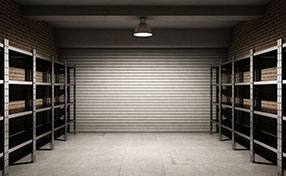 Top Services by Experienced Company
Our company stresses out the importance of Garage Door Maintenance as a way to keep your door stable and steady. The procedure is rather simple and the effects are spectacular since you can enjoy your old Stanley garage doors working as new at a minimum cost. It only requires a phone call and our technicians will be at your place – residence or business – to fix your garage door in no time. We are exceptional garage door repair technicians and emphasize to the tiniest problem.
The inspection by our experienced techs will show if there are serious problems with your Wayne Dalton garage doors. We examine all parts determining their condition and troubleshoot the opener. We focus on major units of the system like the motor or the spring and replace the broken ones. We check and repair the door, the bent tracks and replace the broken cables. Our lubrication maintenance is excellent and we never omit to tighten hardware and make adjustments.
The Importance of Maintenance
Maintenance is an extremely important service because it can prevent serious damages at a primal phase and, therefore, you can avoid large repair expenses at a later stage. It's also the best way to avoid problems and prevent accidents. Our company will make sure that your door works perfectly and, thus, you can postpone its replacement for a while longer.
Call Today for More Information!